Black Couple, Creators of Soul Food Starter Packets Sold in Grocery Stores, Launch Black Education Fund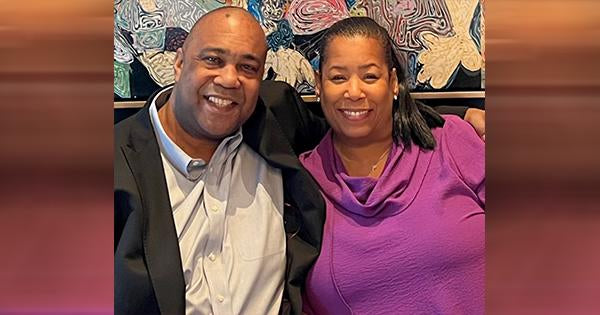 Behind the brand of the family mealtime staple is a husband-and-wife team who want to ensure Black students across the U.S. can thrive without financial barriers and systemic limitations.
Nationwide — Claude and Crystal Booker created their timesaving seasoning packets, Booker's Soul Food Starters, to help folks reconnect at the dinner table. Dedicated to bettering the community to whom they serve simple homestyle cooking, the husband-and-wife team have started the Booker's Soul Food Starters Black Education Fund. Every purchase made supports Black youth beyond the dinner table – ensuring everyone receives a quality education without financial barriers or systemic limitations.
"From sharing a table to being provided equal opportunity, when we come together, we can all excel and thrive. There's always room for everyone to succeed and have a seat at the table one wants," says Claude.
Booker's Soul Food Starters does not only donate a portion of its purchases to its education fund but also pledged $100,000 to support the Omega Psi Phi Fraternity State of Georgia STEM Program. The four-year partnership will provide resources and funding for the fraternity's S.T.E.M. (Science, Technology, Engineering, and Mathematics) Initiative. Booker, who is a Life Member of Omega Psi Phi fraternity presented the first year's check of $25,000 at the 7th District conference recently held in Huntsville, Alabama.
"Throughout high school, I found myself in remedial classes without access to the same opportunities as my fellow students. We were given no tools for success, not even the same books. This educational track limited my ability to showcase my natural intellect and excel academically. Fortunately for me, educational disparity ended there," Claude says. "Arriving at Jonson & Wales University and discovering I had equal access to education was a life-changing moment for me. I excelled in classes and achieved the highest nationwide GPA amongst my Omega Psi Phi fraternity brothers. I even earned the opportunity to become one of the university's first Black teaching assistants."
"As a proud member of the Omega Psi Phi Fraternity, I am thrilled to see Booker giving back to the community in such a meaningful way. Booker's commitment to helping young people succeed is truly inspiring. It is truly about making a positive impact in our community, and this donation to the Omega Psi Phi State of Georgia S.T.E.M. initiative is just one example of his dedication. With this support, we can help more students access the resources and opportunities they need to succeed in these critical fields," says David C. Jones Omega Psi Phi Fraternity Georgia State Representative.
The Bookers' passion for food, family, community, and education remains the heart and soul of his brand and charity fund, which is managed by the Spartanburg County Foundation, the oldest community foundation in South Carolina. The Spartanburg County Foundation's rich history and modern, best practices, management work in harmony to ensure that every dollar spent makes maximum impact on the lives of Black students.
To learn more about the Bookers Soul Food Starters Black Education Fund or to make a direct donation, visit https://soulfoodstarters.com/pages/supporting-black-education
Booker's Soul Food Starters are available for purchase at your favorite local grocers including Giant Eagle, Food City, Winn-Dixie, Kroger, Stop & Shop, Food Lion, and more. The meal starters are also available online at SoulFoodStarters.com
For press inquiries or interview requests, contact Nancy Trent or Pamela Wadler at 212-966-0024 or pam@trentandcompany.com Collection 2019 Sale 70% Off Title for image